Creatine Monohydrate
CREA EXTREME TANK is a Beverly Nutrition formula made with 100% pure Micronized Creatine Monohydrate the best creatine in the world.
Creatine Monohydrate is one of the most popular supplements among athletes as it improves performance and increases total muscle mass. There is much scientific evidence to support the use of these supplements, the results of which are visible in the short term.
Optimal consumption requires a loading phase (200mg/kg/day) which can last from 3 to 15 days. After the loading phase, the dose should be reduced to (50 mg/kg/day) for the sole purpose of maintaining creatine levels.
BEVERLY NUTRITION Creatine and its origin guarantee a Creatine totally free of impurities and of the highest quality available on the world market.
Bottle; 300 g
Ingredients: Micronised Creatine Monohydrate 200 mesh
Directions: As a dietary supplement take 5 grams (1 teaspoon) dissolved in water or juice 30-45 minutes before training and 5 grams after training or as directed by a nutritionist. On non-training days take 5 grams on an empty stomach.
Flavour: Neutral.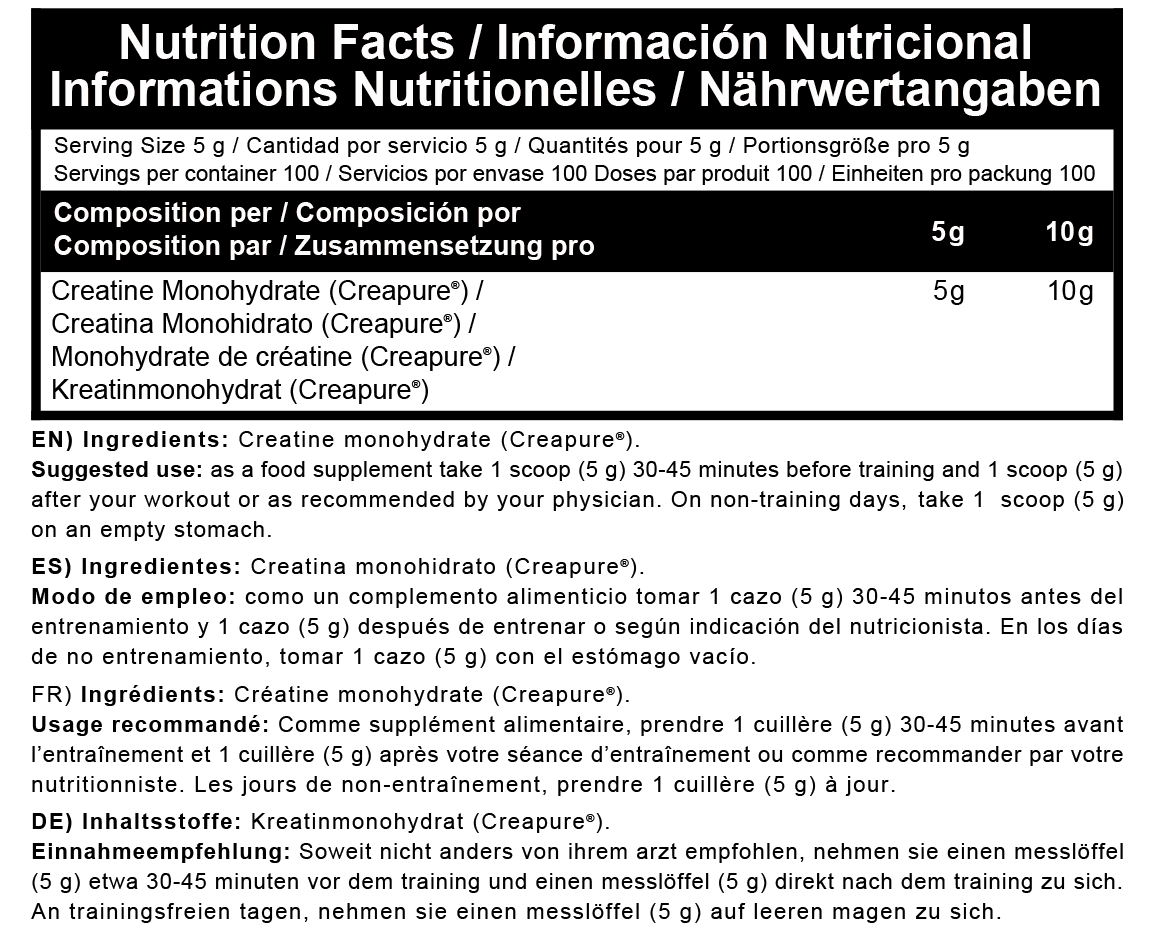 Customers who bought this product also bought: