From Beverly Nutrition, in our objective to always offer you the best and newest products, we have created PROTEIN HAZELNUT BUTTER, an exclusive product based on crushed hazelnuts. PROTEIN HAZELNUT BUTTER is a cream with a high percentage of proteins (21,47%) and a delicious taste that makes this product your best ally if you want to give yourself a small and healthy whim.
Characteristics of PROTEIN HAZELNUT CREAM
- Source of proteins (21,47%).
- High content in fiber (9,7%).
- 91% of toasted hazelnuts.
- No added sugars.
- Without palm oil.
- Free of gluten.
- Very low in saturated fats (0.4%).
- Gourmet flavor.
- Soft texture.
- No preservatives.
Package of: 250 gr.
Flavor: Hazelnut Chocolate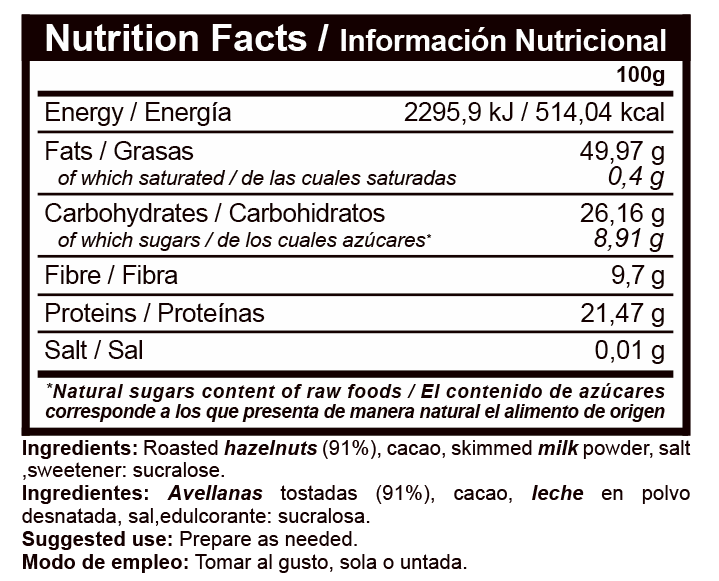 Customers who bought this product also bought: